---
Regional Health Command-Pacific
About the Commanding General Brig. Gen. Bertram C. Providence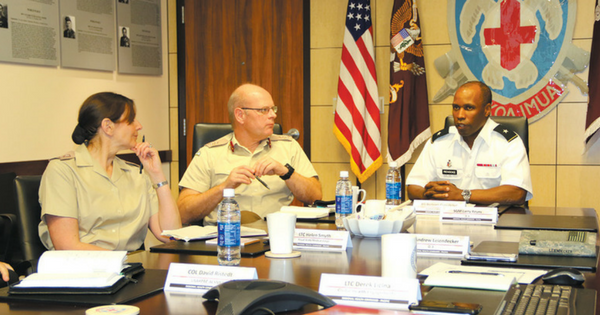 Brig. Gen. Bertram Providence assumed command of Regional Health Command-Pacific (RHC-P) in June 2016. He is a distinguished medical degree graduate of the Uniformed Services University of the Health Sciences (USUHS). Providence completed his medical residency in the Orthopedic Surgery Service at Tripler Army Medical Center (Tripler), Honolulu, Hawaii. After assignments as a flight surgeon with the Multi-national Force and Observers (MFO) Sinai, Egypt and as the Chief of the Orthopedic Surgery Service at Womack Army Medical Center, Fort Bragg, North Carolina, Providence returned to Tripler as the Chief of the Adult Reconstruction and Joint Replacement Service. As RHC-Pscommanding general, Providence is again headquartered on the Tripler campus.
Providence earned a Bachelor of Science degree in chemistry from St. John's University in Queens, New York, graduating Magna Cum Laude. As a distinguished military graduate, Providence was commissioned through the Reserve Officer Training Corps. He also holds a master's degree in Business Administration with a focus on healthcare from the George Washington University School of Business, and a master's degree of Strategic Studies from the U.S. Army War College. His most recent assignment, before taking command at RHC-P, was as the Command Surgeon, U.S. Army Forces Command, Ft. Bragg, North Carolina.
As RHC-P's commanding general, Providence commands the Army's largest geographically dispersed regional health command in support of U.S. Pacific Command (PACOM), U.S. Army in the Pacific (USARPAC), U.S. Forces Korea (USFK) and U.S. Forces Japan (USFJ). He is also the Command Surgeon USARPAC, as well as the Market Manager, Hawaii enhanced Multi-Service Market.
Commander's Corner - A Conversation with Brig. Gen. Bertram C. Providence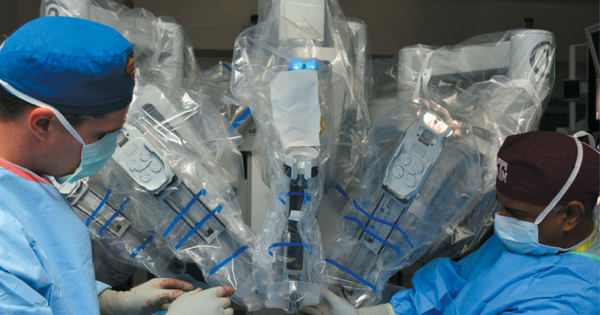 1. As the Commander of RHC-P, what do you think makes RHC-P such a vital medical readiness enabler?
The Army Chief of Staff has said that readiness remains the number one priority for the U.S. Army. There is no other No. 1 Army Medicine, and thus RHC-P, is critically nested with this priority as the Army's medical readiness enabler.
Enhancing the medical readiness of the force is at the forefront of all that we do in Army Medicine. At the region, our efforts to maximize readiness are a vital part of our daily mission, ensuring our forces are healthy and prepared to meet any challenge. Our readiness platform encompasses ten functional areas of medical treatment: area support, medical evacuation, medical regulating, hospitalization, preventive medicine, health service logistics, dental, veterinary, combat operational stress control services, and medical laboratory support. In addition, readiness includes the operational preparation of the environment through our health engagements throughout the Pacific.
We also know that readiness is a moving target. In order to achieve our readiness goal in the long-term, the region must increase the health of our military and civilian beneficiaries. We will be able to accomplish our readiness mission through continued focus on disease and injury prevention while providing accessible and safe healthcare.2. What do you think makes RHC-P a stand-out medical region?
RHC-P is geographically the largest region in the U.S. Army Medical Department, covering five time zones across the Pacific. It is also only one of two regions that operate medical treatment facilities both in the United States and internationally. These unique characteristics place RHC-P in a critical position to successfully execute an increasingly global health care mission.
Global health engagements – such as subject matter expert exchanges, peacekeeping operations, disease prevention and disaster response efforts – break ground for new partnerships and reinforce on-going partnerships. For Soldiers and medical providers assigned to the region's medical, dental and public health facilities, it often means being placed in austere environments and gaining real-time medical training to build readiness and relationships in places like Cambodia, Palau, Singapore and Sri Lanka. At a senior leader level, during 2016, the headquarters hosted senior leaders from China, Thailand and Vietnam. The knowledge learned from these past activities paves the way for successful operations in an increasingly global atmosphere.
The international relationships that have been forged with our partner and host nations continue to make significant impacts throughout the Indo-Asia-Pacific region, while enhancing the medical readiness of our men and women who wear the uniform. Alongside, I Corps, USARPAC and PACOM, RHC-P will strengthen and sustain relationships already forged, build new relationships and continue to provide quality health care to our patients, to those in need and to those without access to basic or specialized medical care around the Pacific today and in the future.3. Process improvement has been a focus of yours during command. How will this emphasis continue to shape the organization in the future?
The role analytics plays in achieving our mission can be summed up in the saying "You can't manage what you can't measure," attributed to W. Edwards Deming, an American engineer and statistician. Creating a transformative culture of process improvement within our health care system today will have enduring positive impacts as future leaders guide the organization through data driven decision making in pursuit of improved medical outcomes and innovations.
At the region we have the unique capability in our infrastructure to use process improvement experts, with analysis backgrounds, from our Program Analysis and Evaluation (PA&E) team to measure how we can continue to improve our efforts to maintaining an organization, creating value for our beneficiaries and stakeholders. When coupled with deliberate process improvement, these tools will help yield improved quality, outcomes and increased value when focusing on achieving the conditions of the military end state.
The structure and processes employed by RHC-P, and MEDCOM, utilizing the insights from analytics to drive leadership discussions, provides a great opportunity to take the organizations that comprise our region from good to exceptional. The process also builds required knowledge, skills, and capabilities required for future sustainability, breaking down many of the barriers to adoption. It provides a means to have improved access and knowledge of disparate data systems, understanding on how to utilize data to garner insight on performance and to build competencies in analytics that will sustain and transform the organization for years to come.4. Two years ago, the U.S. Army Medical Department set in motion a strategy to set the national standard for patient safety and to become a High Reliability Organization (HRO), which is an organization that has succeeded in avoiding catastrophes in an environment where normal accidents can be expected due to risk factors and complexity. What steps is RHC-P taking to achieve this standing?
Throughout RHC-P, we continue to make progress toward implementing the tenets of HRO by successfully changing the organizational culture, enhancing safety processes and optimizing health readiness for those we serve. Since 2015, a variety of initiatives have been implemented to help create a shared mental model for what quality and safety in a health care organization should look like. A key component of an HRO's success is open and transparent communication.
The teams at our facilities in the Regional Health Command-Pacific are trained on the Department of Defense-developed Team Strategies and Techniques to Enhance Performance and Patient Safety Program — often referred to as TeamSTEPPS. This program teaches teamwork and communication skills to health care personnel, and it establishes every individual as an important member of the team. We have hosted HRO summits across our region to increase awareness, facilitate training and share information and best practices. Our region has also led efforts in standardizing how surgical huddles and procedures are performed by our health care teams.
In the near future, we will be implementing radio-frequency identification technology in our operating suites to ensure an accurate accounting of surgical sponges following each procedure. Additionally noteworthy is that all Army hospitals and clinics are fully accredited by The Joint Commission, an external agency that also accredits civilian hospitals. The Joint Commission accreditation demonstrates Army Medicine's commitment to providing the highest quality patient care and a relentless focus on safety.
Since adopting the HRO principles, RHC-P, along with the entire AMEDD, continues to make significant progress toward optimizing patient safety processes across the enterprise. Today, Army Medicine is much closer to accomplishing its goal of zero preventable harm in a safety-focused environment.
Trained Combat Medics Key to Readiness, Survival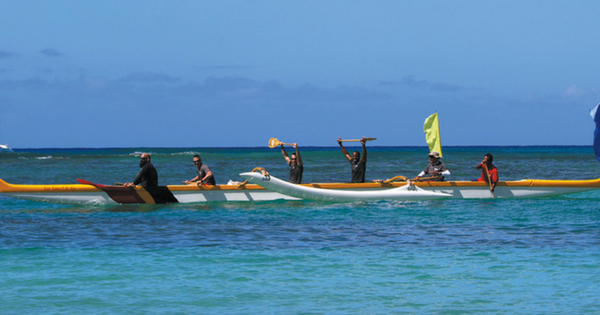 The key to survival on the battlefield is a trained and ready force.
Providing a globally ready medical force is one of Regional Health Command-Pacific's (RHC-P) top four priorities. As the lead Army medical command in the Pacific, RHC-P emphasizes medical skills training to enhance the readiness of our forces.
The 68W, health care specialist, more commonly known as a combat medic, is the Army's second largest military occupational specialty. While every medical asset is critical to the delivery of medical care, when lifesaving skills are required on the battlefield, the combat medic is typically the first medical asset to respond.
As the senior enlisted combat medic in the Pacific, I am committed to ensuring our Soldiers possess the necessary skills needed to answer our nation's call. Soldiers assigned to RHC-P must be prepared to deliver quality care that supports the warfighter on and off the battlefield.
The investment in our combat medics is crucial. They are the critical link to sustaining and keeping our wounded alive until they can be evacuated to the next level of care either at a combat support hospital or a medical center.
That is why, here in the Pacific, we are enhancing our training platforms. The investment we as leaders make in training our cadre will improve the survival rate of wounded Soldiers exponentially.
Recently, Tripler Army Medical Center, in Hawaii, one of RHC-P's military treatment facilities in the Pacific region held, a casualty evacuation training exercise that involved combat medics preparing a casualty for air transport. This type of training helps ensure that when the time comes, the combat medic is confident and ready to provide the care needed to get the wounded to safety.
Madigan Army Medical Center, located at Joint Base Lewis-McChord is well-known throughout the Army for its 16,050 square-foot, state-of-the-art Andersen Simulation Center. With its cutting-edge capabilities, the center provides military and civilian medical personnel with a variety of real-world training scenarios using advanced simulation technology. Our training platforms in the region allow us to validate the emergency medical skills of our medics, provide them immediate feedback on their performance and ensure the medics have the confidence not only in their skills but their equipment too.
Leaders at the region and subordinate command levels must also continuously look for ways to enhance the readiness of our warriors. As a result, RHC-P's training scenarios have evolved to address the unique environments found throughout the Pacific region. For example, jungle penetration extraction scenarios have been incorporated due to the extreme terrain and triple canopy jungles that can be found throughout the Pacific area of responsibility.
The skills learned in the recent training exercise at Tripler Army Medical Center and Madigan as well as other events held across the RHC-P in Alaska, Korea and Japan, ensure that warriors in the Pacific always stand ready to conserve the fighting strength.
---